JUNIOR CONSERVATION CLUB - Monthly Sessions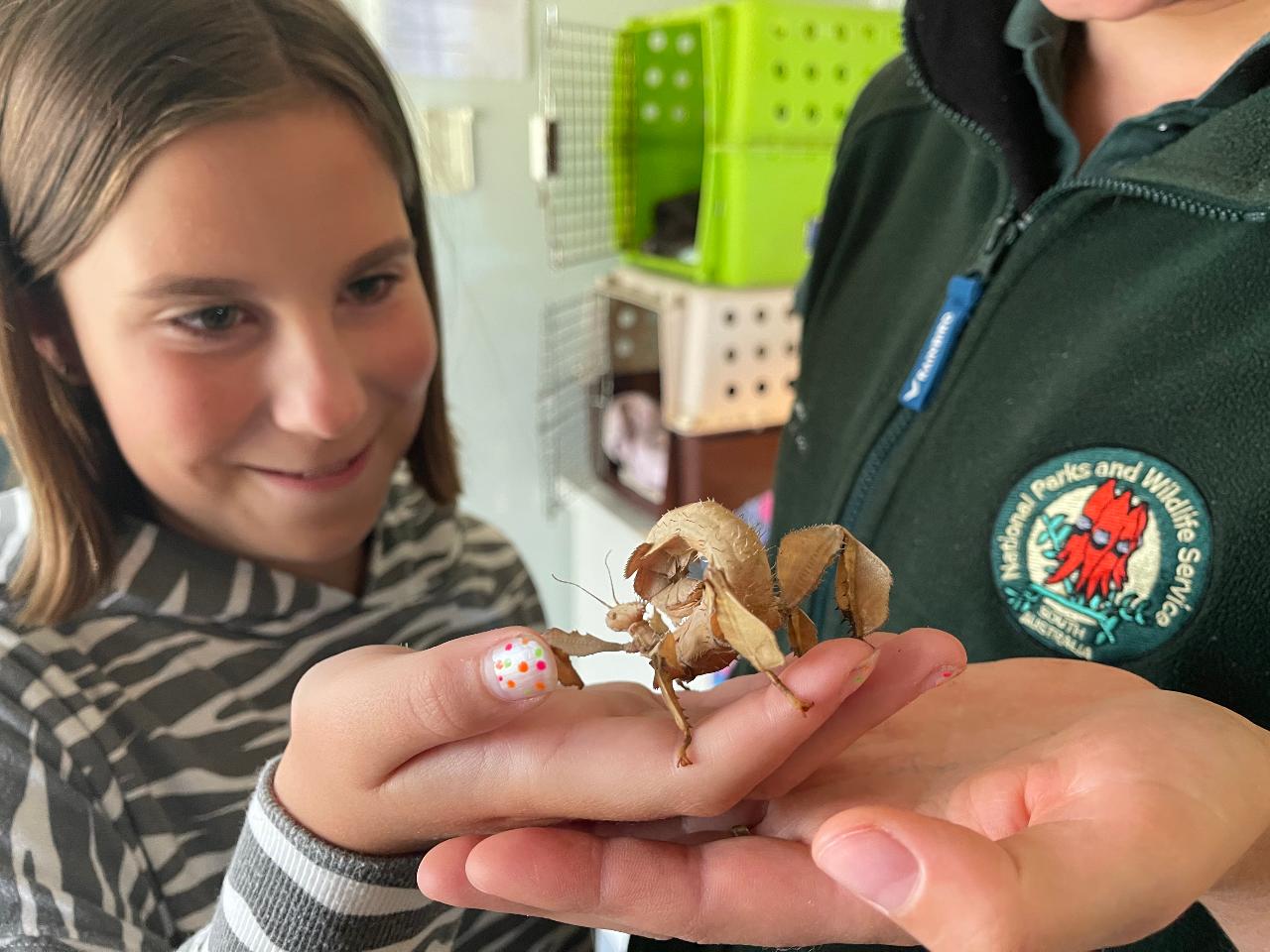 Duration: 2 Hours (approx.)
Location: Crafers, South Australia
Product code: A1001360011
JUNIOR CONSERVATION CLUB
Monthly Sessions
The Junior Conservation Club combines hands-on experiences and fun activities to allow young people to become actively involved in Cleland Wildlife Park's commitment of creating a sustainable environment, which can be enjoyed by everyone.
Monthly Sessions:
1. This is a great way to interact and connect with Australian animals and nature.
2. Learn and understand ways to help and conserve our plants and wildlife.
3. Find out the amazing ways our animals help our environment.
On the last Sunday of every month (excluding the first two session, see below). Cleland Wildlife Park will run a 2-hour session, with each month focusing on a different conservation or environmental topic. Spots are limited per session, so be quick to select the dates you wish to book.
We recommend becoming a Junior Conservation Club member before booking a monthly session.
https://environmentsa.rezdy.com/433561/junior-conservation-club-membership

Becoming a JCC member gives you discount on monthly sessions and subscribes you to our mailing list to receive monthly challenges, field observations and club updates.
Program Details:
Time: 10.00am - 12.00noon
Age: 8 - 14 years
Capacity: Maximum of 15 children per session
Sessions: March 27th (Sunday)
April 30th (Saturday)
May 29th (Sunday)
June 26th (Sunday)
July 31st (Sunday)
August 28th (Sunday)
September 25th (Sunday)
October 30th (Sunday)
November 27th (Sunday)
Cost: $30.50 (Please note the program cost doesn't include park entry)
Sessions in detail 2022:
March –Sunday 27th –'BUSH WALK & COLLECTION' - It's important to be safe when in the bush, and to keep it clean! This session focuses on being safe around wildlife, and threats to their survival. (Family invited). Please bring a water bottle and gardening gloves.
April -Saturday 30th April - 'FAMILY BLITZ' - Bring your family, roll up your sleeves and get your hands dirty at the Cleland Blitz! Kids and their families help clean up the park, learn about wildlife, habitat and conservation, then feast on a free sausage sizzle lunch. (Family invited). This will be available to book 2 weeks before the session and will be a free session.
May – Sunday 29th - 'KOALA CARE' - Become aware of the importance of trees for our wildlife, such as koalas. Participants will have the opportunity to learn more about koalas and their unusual behaviours, and what keepers do to care for them.
June – Sunday 26th – 'BUSH SKILLS' - Bush craft skills will be explored, as well as discovering our animals unique way of finding their way around the bush. (Family invited).
July – Sunday 31st - 'TREE CARE' - Learn about the importance of trees in our environment, and native plants in your area. Become familiar with them, and get active by planting some local species. (Family invited). Please bring a water bottle and gardening gloves.
August – Sunday 28th - 'CARING FOR WILDLIFE' - Animal consensus is vitally important for maintaining and monitoring species, especially in a measured environment, as well as providing opportunities for animal enrichment for our feathered, furry and scaly friends. Come along to find out more.
September – Sunday 25th - 'BUSH CARE' - Cleland Wildlife Park is well known for its native Australian animals, but it is also contains a patch of important native remnant. This vegetation provides habitat for many native animals, and contributes to the biodiversity of the park. Please bring a water bottle and gardening gloves.
October – Sunday 30th - 'NOCTURNAL CREATURES' - Cleland Wildlife Park is home to many nocturnal creatures. This session will introduce you to some of our native animals, and familiarise yourself with their unique abilities to survive at night. (Family invited). Extra cost tbc - details will be available closer to the date.
November – Sunday 27th – 'PROPAGATING PLANTS' - What does propagate mean? Come along and find out. We will be getting out hands dirty and making something to help our seeds, as well as finding out the many uses of native seeds and threats to our native flora. Please bring a water bottle and gardening gloves.